We are EMRGe. Missouri S&T's Energetic Materials, Rock Characterization, and Geomechanics Research Center.

As a multidisciplinary research institution, we are expanding on the research of energetic materials and geomechanics in a joint effort of subterranean exploration and national defense to address the many complex challenges in subsurface engineering disciplines.
Integrated numerical-laboratory approach to evaluate cement sheath integrity at Mont Terri - Dr. Andreas Eckert
Crustal Structure and Subsidence of the Williston Basin: Constraints from Modeling of Gravity Data - Dr. Stephen Gao
Post Blast Forensics Training for Fort Leonard Wood USAMPS - Dr. Catherine Johnson
Low Intensity Blast-Induced Brain Molecular and Ultrastructural Abnormalities in Human Tau Transgenic Mice - Dr. Catherine Johnson
Development of Design Method for H2Ri Wicking Fabric in Pavement Structures Phase II - Dr. Xiong Zhang
Thermo-Kinetic Modeling of Asphaltene Flocculation during Gas Miscible injection Flow in Shale Oil - Dr. Abdulmohsin Imqam
IPA Assignment for Dr. Catherine Johnson with VA - Dr. Catherine Johnson
Towards Reducing Rib Hazards in Underground Coal Mines by improvement of the Coal Pillar Rib Rating (CPRR) System and Development of a Novel Fiber-Optic based Rib Motion Detection System - Dr. Taghi Sherizadeh
Monitoring Groundwater Extraction Using Automated Assessment of Land Subsidence - Dr. Ryan Smith
Estimating the Volume of Vegetative Material in Montecito, CA watersheds Using Geiger-Mode Lidar - Dr. J. David Rogers
Open-Field Blast Core Facility - Dr. Catherine Johnson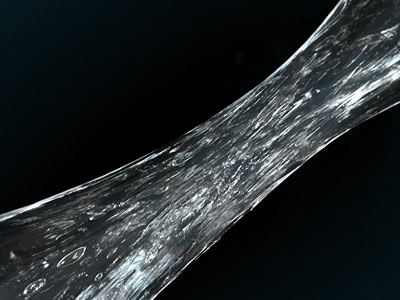 Geopaths-Extra: Road Maps into Geoscience - Dr. Andreas Eckert
First Ever Field Pilot on Alaska's North Slope to Validate the use of Polymer Floods for Heavy oil EOR - Dr. Baojun Bai
Explosives and Soybeans: Meeting the Need for a More Environmentally Friendly Explosive - Dr. Phillip Mulligan
CARRER: Investigating the source, transport and deposition of economically important metals in the lower continental crust - Dr. Marek Locmelis
LIBRE: Lake Izabal Basin Research Endeavor - Dr. Jonathan Obrist Farner
Real-Time Ground Movement Monitoring for Improved Safety Near Large Excavation using Distributed Fiber Optic Sensing - Dr. Taghi Sherizadeh

High-Resolution Estimation of Groundwater Withdrawals using Machine Learning Integration of Satellite Datasets - Dr. Ryan Smith

Improving the Characterization and Recovery of Heterogenous Turbidite Reservoirs using process-based depositional modeling - Dr. Andreas Eckert

Strain rate estimation and back-slip models with uncertainty for the New Zealand National Seismic Hazard Map project - Dr. Jeremy Maurer

Collaborative Research: Snapshots of Miocene to Recent Paleoenvironmental and Paleoecological Conditions in the Northern Neotropics - Dr. Jonathan Obrist Farner

Integration of InSAR with Airborne Geophysical Data for the Development of Groundwater Models - Dr. Ryan Smith
Collaborative Research: NNA Track 1: Advancing Arctic Prosperity through Infrastructures and Sociodemographic Resilience under the Effect of Permafrost Degradation - Dr. Xiong Zhang

Solutions for Evaluating, Monitoring, and Improving Dam Foundation (Pensacola Dam)

- Dr. Taghi Sherizadeh
Effect of SEC's new regulation S-K rules on mining tehcnical feasibility studies - Dr. Kwame Awuah-Offei

Improved Recovery of Tellurium and Associated Copper and Precious Metals during Processing of Copper Porphyry Deposits at Copperton Concentrator - Dr. Lana Alagha

Development of Graphene Materials and Hydrogen Production: Detonation Synthesis of Graphene - Dr. Catherine Johnson

Distinguishing off-fault strain rates from on-fault elastic coupling using geostatistics and elastic models - Dr. Jeremy Maurer

3D Printed Concrete Blast Response Monitoring - Dr. Phillip Mulligan

CAREER: Paleoseismicity along the North American-Caribbean Plate Boundary: Research, Education and Outreach - Dr. Jonathan Obrist Farner

Development of a Low Cost, Narrow Access, High Precision, Color Imaging Subsurface 3D Mapping Device for Inspection, Discovery, and Infrastructure Assessment - Dr. J. David Rogers

Estimating Groundwater Withdrawals using Satellite Data in the Mississippi Alluvial Plain - Dr. Ryan Smith
Interested in exploring the research and manufacturing challenges that affect our world today? We can help.