We are EMRGe. Missouri S&T's Energetic Materials, Rock Characterization, and Geomechanics Research Center.

As a multidisciplinary research institution, we are expanding on the research of energetic materials and geomechanics in a joint effort of subterranean exploration and national defense to address the many complex challenges in subsurface engineering disciplines.
Integrated numerical-laboratory approach to evaluate cement sheath integrity at Mont Terri- Dr. Andreas Eckert
Crustal Structure and Subsidence of the Williston Basin: Constraints from Modeling of Gravity Data: Dr. Stephen Gao
Post Blast Forensics Training for Fort Leonard Wood USAMPS- Dr. Catherine Johnson
Low Intensity Blast-Induced Brain Molecular and Ultrastructural Abnormalities in Human Tau Transgenic Mice- Dr. Catherine Johnson
Development of Design Method for H2Ri Wicking Fabric in Pavement Structures: Phase II- Dr. Xiong Zhang
Thermo-Kinetic Modeling of Asphaltene Flocculation during Gas Miscible injection Flow in Shale Oil- Dr. Abdulmohsin Imqam
IPA Assignment for Dr. Catherine Johnson with VA
Towards Reducing Rib Hazards in Underground Coal Mines by improvement of the Coal Pillar Rib Rating (CPRR) System and Development of a Novel Fiber-Optic based Rib Motion Detection System- Dr. Taghi Sherizadeh
Monitoring Groundwater Extraction Using Automated Assessment of Land Subsidence- Dr. Ryan Smith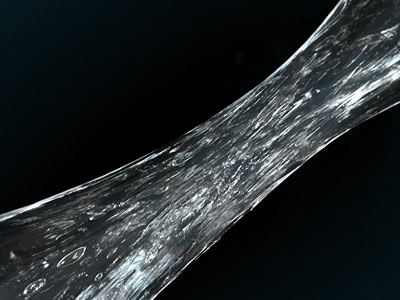 Geopaths-Extra: Road Maps into Geoscience - Dr. Andreas Eckert
First Ever Field Pilot on Alaska's North Slope to Validate the use of Polymer Floods for Heavy oil EOR - Dr. Baojun Bai
Preparing Interdisciplinary Professionals for Rebuilding/Engineering Resilient Infrastructure of the Nation - Dr. Jenny Liu and Xiong Zhang
Investigating the Pervasiveness of Complex Seismic Anisotropy and its Geodynamic Significance beneath Continents- Dr. Kelly Liu
Explosives and Soybeans: Meeting the Need for a More Environmentally Friendly Explosive- Dr. Phillip Mulligan
Detonations Synthesis of Nanomaterials- Dr. Catherine Johnson
CARRER: Investigating the source, transport and deposition of economically important metals in the lower continental crust-Dr. Marek Locmelis
LIBRE: Lake Izabal Basin Research Endeavor-Dr. Jonathan Obrist-Farner
SCEC5 Year 4 Research Collaboration at the Missouri University of Science and Technology- Dr. Jeremy Maurer
Real-Time Ground Movement Monitoring for Improved Safety Near Large Excavation using Distributed Fiber Optic Sensing - Dr. Taghi Sherizadeh
Improving the Characterization and Recovery of Heterogenous Turbidite Reservoirs using process-based depositional modeling-Dr. Andreas Eckert
The LIBRE (Lake Izabal Basin Research Endeavor) Scientific Drilling Workshop: Drilling and Coring the Lake Izabal Basin- Dr. Jonathan Obrist-Farner
BlackBox Biometrics-Wearable Gauges-Dr. Phillip Mulligan
Petro- Physics Property and EOR Potential Evaluation of Tight Oil Sands- Dr. Mingzhen Wei
Collaborative Research: NNA Track 1: Advancing Arctic Prosperity through Infrastructures and Sociodemographic Resilience under the Effect of Permafrost Degradation- Dr. Xiong Zhang
WORKSHOP: Resilient Supply of Critical Minerals- Dr. Marek Locmelis
Numerical Investigation of Rib Stability in Underground Coal Mines Independent Estimate of Cost-Dr. Taghi Sherizadeh
Open-Field Blast Core Facility- Dr. Catherine Johnson
Resource Evaluation and Technology Development- Dr. Lana Alagha
Effect of SEC's new regulation S-K rules on mining tehcnical feasibility studies- Dr. Kwame Awuah-Offei
Research, Technology and Human Interventions for Self-Escape in Underground Mine Emergencies- Dr. Kwame Awuah-Offei, Dr. Catherine Johnson, Dr. Kyle Perry, Dr. Taghi Sherizadeh
SBIR Phase II: Directional Permeability Enhancement Using Electric Well Treatment- Dr. Abdulmohsin Imqam
National Center for Tansportation Infrastructure Durability and Life Extension- Dr. Xiong Zhang
Interested in exploring the research and manufacturing challenges that affect our world today? We can help.